By Festus Ahon
DELTA State Governor, Dr Ifeanyi Okowa, has told beneficiaries of the state government Special Support Programme in poultry, piggery, fishery and cassava to  develop their farms better by putting into good use the farm input provided by the state government.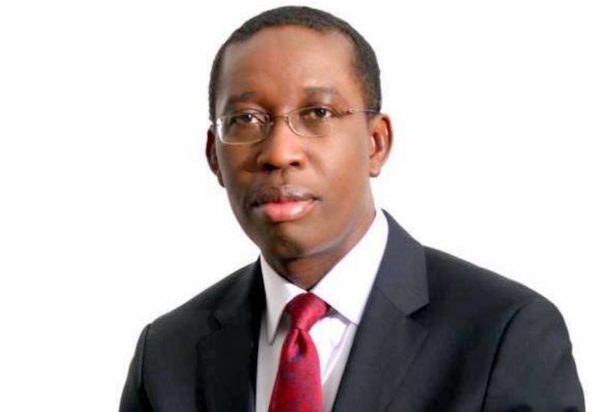 Flagging off the programme in Asaba, Okowa stressed the need for the beneficiaries of the programme to utilize the farm input to improve the status of their farms by investing them in a manner that would have multiplier effects not only in their farms but in their general wellbeing and the economy of the state.
The governor who was represented by the state Commissioner for Economic Planning, Dr Kingsley Emu, said, "Go, develop your farms better with the farm input you have received from this government. Don't go and sell them across the road.
"If you heed this advice, you will be helping grow your own farms and the economy of the state as the programme is meant to encourage small scale farmers who are already in the art of farming and not the large scale ones to improve their farm produce.
"This is the only way you can help government policies and programmes to work and the prosperity for all Deltan will be higher.
"You are going to collect the farm input through vouchers."
Government had paid for everything and if they don't meet our standard don't accept them and don't hesitate to inform us. We rely on you to create more jobs as small farm holders as the ball is now in your court."
Earlier in his remarks, Chairman of the Delta Agricultural Programme Development Authority, DARDA, Dr Emmanuel Tibi said the programme was a special intervention by the state governor to support and strengthen the capacity of rural farmers in various commodity chain development.
Explaining that the programme was aimed at boosting agricultural activities in the state, Tibi said a total of 1,750 farmers in Cassava, Fishries, Poultry and Piggery enterprises had been engaged to benefit from this distribution exercise.
Noting that the intervention was in rigorous pursuit of the state government's desire to create jobs, wealth and promote prosperity for all Deltans, he said, "an average of 580 beneficiaries per senatorial district had been selected for the exercise."
On the multiplier effect of the programme, Tibi said "Direct jobs are going to be created;  1,750 beneficiaries farmers would be engaged in direct production with twenty input service provider firms.
"This is in addition to the potential wealth creation that would target 8,800 metric tonnes of cassava, valued at N17million; 200 metric tonnes of fish production at N80m; 27,000 table birds, with a minimum total weight of 27 tonnes, valued at N54m and 450 pork meat with a total minimum of 31.5 tonnes, valued at N21.7m."
Related